FRANCK BOCCACCINI
Manufacturing Consultant & Industrial Project Manager
Years of experience TOTAL
A rich career path that began in 1990 as a CNC programmer/adjuster operator who continued in the industrialization business and finally as a production manager with the analysis and control of manufacturing processes as a guiding principle. 
Areas of expertise :
- Production Management
- Supply chain
- Industrialization
- Workshop operation
- Machine settings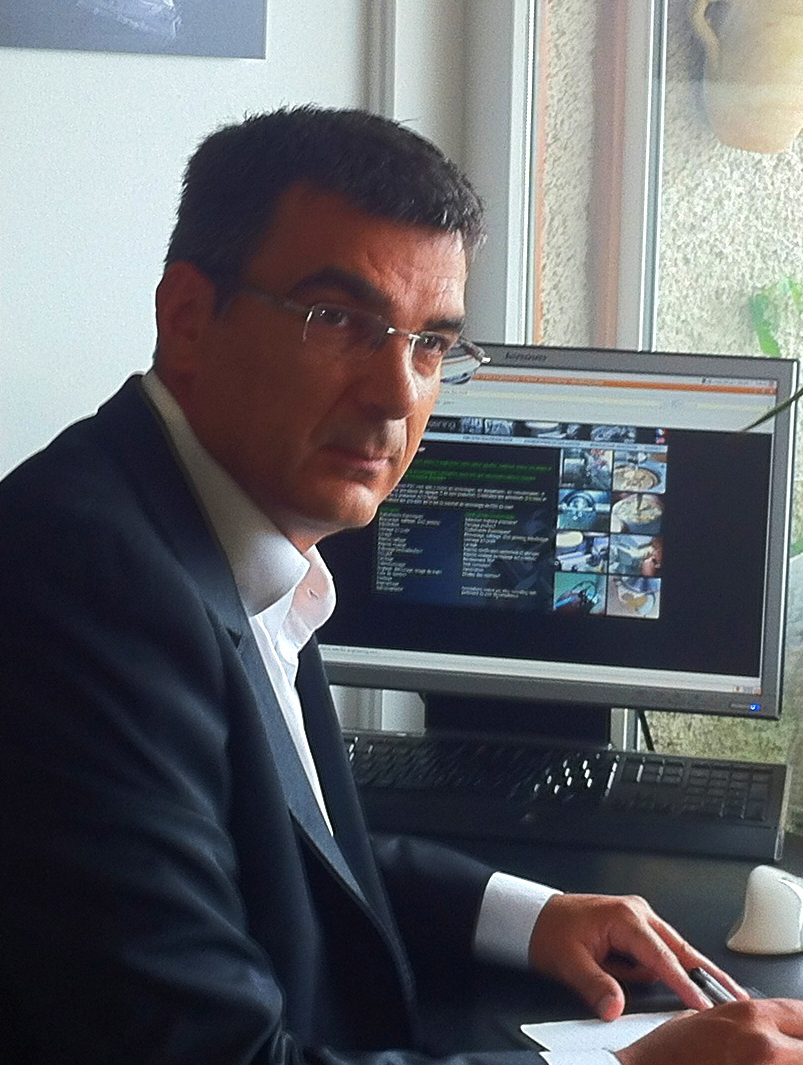 COMPETENCE CENTER
A real strike force to solve acute machining problems.
FBO Engineering runs a machining competence centre whose aim is to provide customers with high-performance and reliable machining solutions. 
The skills centre is made up of partners who are leaders in their market and who bring high-flying equipment and know-how. 
Our news : 
Machining solutions in materials that are difficult to machine, in particular materials without sulphur or lead input.
Our method: 
Qualitative tests: we rigorously test all tools, oils, parameters on the best machines of the moment to produce a chosen part and material. We qualify the materials that have reached the best performances in quality, life and speed for continuous machining 24H/24H.

THE CUSTOMERS
Companies that have put their trust in FBO Engineering
MEDIA ARTICLES
Here is an article published on March 08, 2018.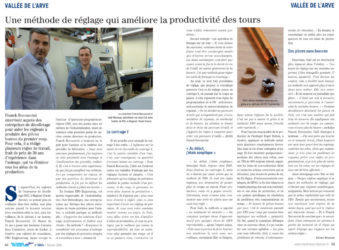 An adjustment method that improves lathe productivity.
Franck Boccaccini works with bar-turning companies to help setters produce good parts the first time.
For this purpose, he has drafted several work rules, the fruit of nearly 30 years of experience in machining, which will eliminate all the vagaries of production.
If today, the setters at the DGC bar turning company in Magland (Haute-Savoie) feel more confident in their job, are more serene when they leave their machine tools running at night, unattended, they owe it to one man, Franck Boccaccini. This 51-year-old Swiss man spent some thirty years in the industry before founding his consulting firm, FBO Engineering, in Geneva.
Having held the position of CNC operator-programmer-setter, then positions in the industrialization professions, before finishing the first part of his career as production manager, Franck Boccaccini has always had a taste for the analysis and mastery of manufacturing processes. In my professional career, I have always had this closeness to machining and process improvement," he confides. And it is through this experience that I was able to refine my method. I was able to understand what was at stake, from my position as production manager, and I was able to define the methods as if I were a workman".
When he founded FBO Engineering, this former head of industrialization at Derendinger, a Swiss company that manufactures high-precision mechanical parts for the aviation industry, wanted to share his method in order to "bring high-performance and reliable machining solutions to customers".
His method: "Replace the variability of machining processes with simple and universally accessible precision adjustments," he summarizes.
The centering Y
The influence on tool life of Y-centring is the variable part of a lathe, and therefore the amount of error left in the centring. For Franck Boccaccini, the idea is to remove all these machining variables by simple, factual adjustments. This shows that fine tuning stabilises the variable part of a process, and as a result, the process no longer varies during production," he insists.
He added, "The more tools you have to adjust, the more important it is to have precision adjustment. If you have your machine set up like a Christmas tree, you're going to have a fireworks display of production hazards if you don't practice the method that ensures reproducibility. Instead of suffering, you're going to guarantee times when nothing will happen, when you won't have any problems. " Second example: a milling operation on a lathe. "If you leave a router run out, some of the teeth on your cutter will be overloaded while others will be underloaded. The overloaded teeth will eventually break before the end of the tool's life, the others will generate burrs. I have a method for adjusting milling tools when turning. "
The Geneva consultant offers a total of eight setting procedures, ranging from barrel setting to Y-centring and basket cutting. In addition, there are three NC programming rules: anti-burr, anti-overload and anti-accumulation of swarf.
"The solution lies in the choice of the toolpath, and I provide the rules to be followed to create these toolpaths," describes Franck Boccaccini.
"At first, I was skeptical."
At first I was skeptical," says Gaël, a trimmer at DGC. We used to do Y-centres, but they weren't as precise as the FBO method. These are logical rules, which require more time to be spent upstream of a production run, but it pays off afterwards. From now on, we no longer dare to start a series of parts with a badly adjusted tool. For Gaël, the method has brought "a feeling of security". "You replace something approximate with something 100% reproducible," adds the Swiss expert. "This has allowed us to run our machines at night without over-sighting," says Eric and Grégory, two other trimmers at the company. It's a step that needs to be taken, and thanks to the FBO method we've taken that step."
For the former head of production at watchmaker Roger Dubuis in Geneva, applying his method will have several positive consequences in the life of a machining company, including: producing parts without scrap, with a TRS of 90% still achieved, eliminating customer non-conformity lists and all the resulting corrective actions, no more need for sorting stations, Six Sigma, complicated scheduling, CAPM, an end to reminders and planning delays due to non-conformities and production hazards, and these specific time-consuming problem-solving projects.
In fact, when the consultant arrives at a new client's site, he has noticed a certain amount of excitement: "People are all overwhelmed," he says, "because of problems with delays, scheduling, touch-ups..." In short, the subcontractor will no longer suffer the consequences of all these production hazards.
Burr-free parts
Gaël is now a bar turner who is more fulfilled in the workshop: "An hour's adjustment on my machine gives me 17 hours of peace and quiet," he assures us. It has become a comfort, it has made my work easier. The method has made me more envious of my job. It has re-motivated me." And to show the journalist a part: "It used to be a nest of burrs, now I manage to machine it without the slightest burr. Some bar turners use Peek because it is a material that makes too many burrs. If you apply my method to basket cutting, you won't have any more burrs," Franck Boccaccini continues.
Gaël testifies again: "I have a part that is turning at the moment. Before, I was always on my lathe to pull the chips, to check the dimensions. Whereas now, I don't have any more problems with chips thanks to the programming rules, and I don't have any more variation on the dimensions, because the basic settings have been well done. "
Another testimony with Eric and Grégory: "Each trimmer applies the trimming methods in his own way, which were not always academic, they analyse. But above all, they did not have the same repeatability as FBO's. Whereas now, all our machines are trimmed in the same way, regardless of the trimmer working on them", and Franck Boccaccini concludes that "a company's know-how is sustainable as long as there is a team spirit based on the same rules".
Jérôme Meyrand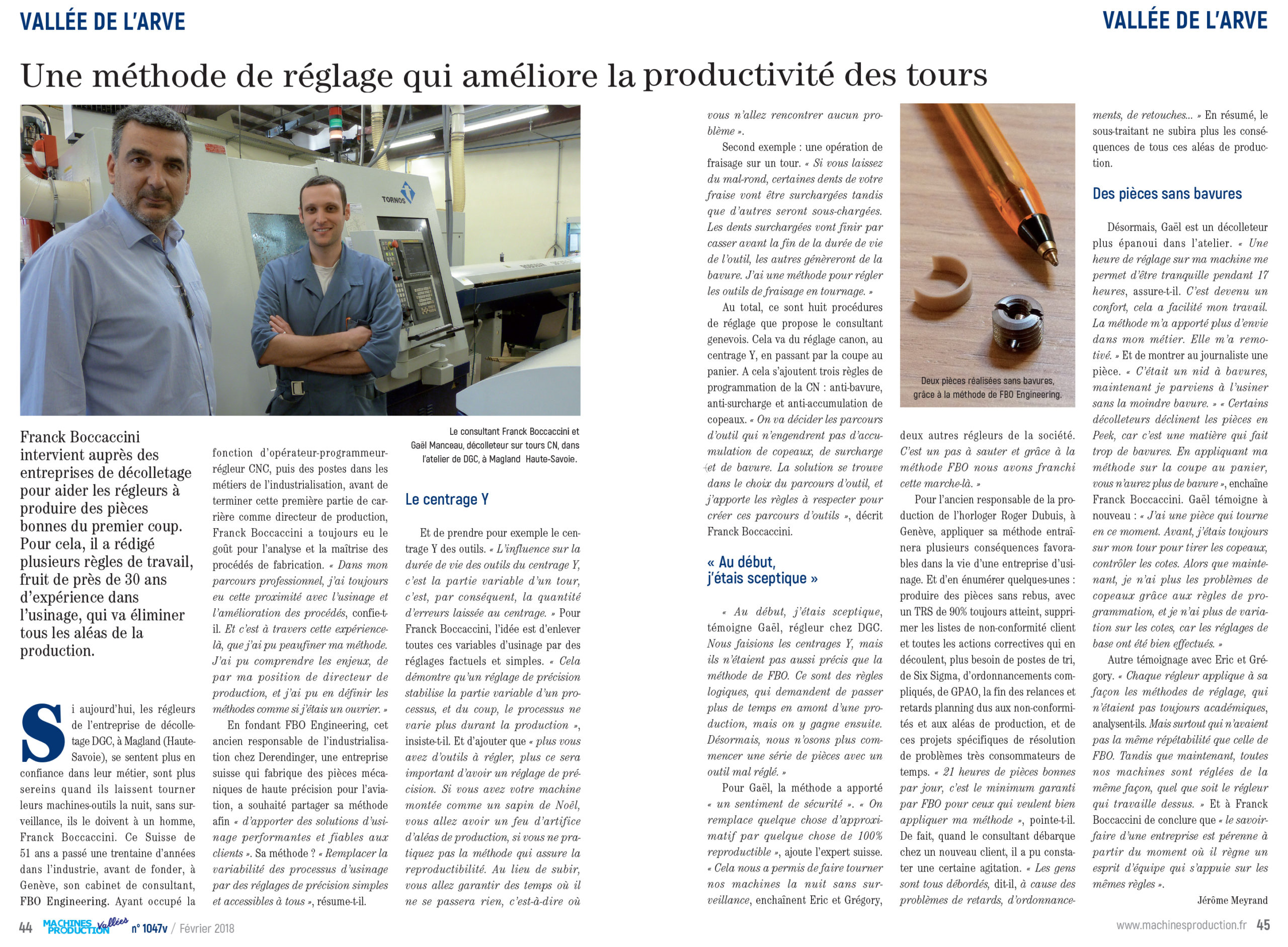 Frank as seen by the others...
It's never easy to talk about yourself, that's why, as a friend and webmaster of Franck Boccaccini, I had to write these few lines...
Franck expresses himself as much in his professional environment as in the board sports he practices with passion: snowboarding and windsurfing. In sport, my buddy is an amazing and rare mixture of power (which his size allows him) and finesse. This finesse comes from his ability to analyze all the parameters involved in the practice of these complex sports: his body, the movements to produce and also the interaction of all this with his equipment and the support on which he evolves.
The curves that Franck engraves in the snow or the wakes he leaves behind in the water are perfect. Just like his metal or stainless steel toolpath programs: they are pure, clean and always calculated in advance. Indeed, Franck has a very high capacity to calculate mechanical movements as well as body movements. This ability allows him to be faster, more efficient, more precise and more efficient, whether in sport or in a production workshop. 
He has this difficult challenge, which reveals itself all the more as there are numbers after the decimal point! Precision is certainly the term which best characterises Franck Boccaccini. Where some people find their limits in depth, in the invisible detail, Franck finds a new reason to go further, to discover... Just like when he sets off to the end of the world to sail in the middle of waves as high as his windsurfing mast.
This perfection and precision, combined with a real-time analysis of the data at stake, make him a formidable industrial analyst, an outstanding plant operator and a productivity consultant who will provide you with solutions and increased productivity. 
His professional background is impressive: every time he tells me about the importance of his studies, his personal involvement and the impact of his solutions on different productions, I am amazed. He has a way of presenting very complicated things in a way that is understandable to everyone. He exudes such passion in these stories that we are caught up in the game of this precision, his love for the material, the details, the quality and this search for perfection.
There is no doubt that Franck, recently installed on his own will be a precious asset for any production that wishes to carry out an audit, improve its productivity, train its employees... Not to mention his field of prediction which is watchmaking. After 14 years working in Geneva, Franck is capable of setting up a complete watchmaking factory!
As a friend, I say bravo, because this is an extraordinary career path for someone who very early on found his vocation: machining and production engineering.